ACDRA Sample Search Engine Results
Below are sample search engine ranking results from our website for the search term search engine optimization.
The search engines are
Google (http://www.google.com.my and selecting "Pages from Malaysia")
Yahoo (http://malaysia.search.yahoo.com and selecting "Pages from Malaysia")
MSN Live (http://www.live.com and selecting "Only from Malaysia")
Second in Google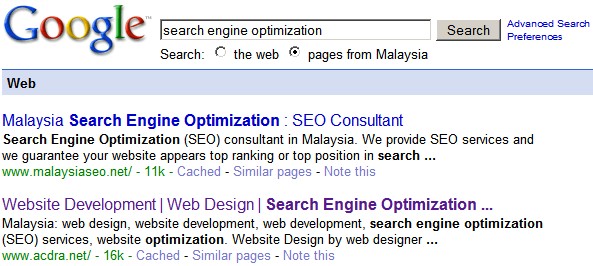 First in Yahoo
(With sponsored results removed)




First and Second in MSN Live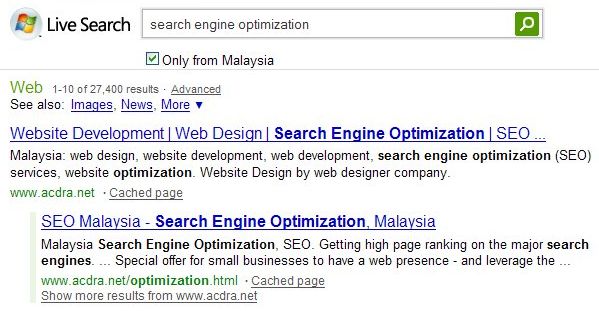 Above results taken on June 18th 2008. Search engine rankings can change over time.
We have many top rankings for our own as well as our customer sites.